Main Photo: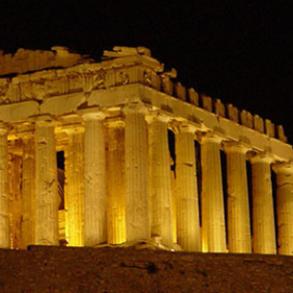 The full day tour in Athens begins from the pick up point where you specify. Our first visit is to the Acropolis the symbol of Western Civilization. The panoramic view of the capital city is unique and the tour on the Sacred Rock brings awe to the visitor. If time permits we will visit the New Acropolis Museum which since its inauguration has held a high record of visitors. From the balcony of the second floor you can admire the Archaic Gallery and from the third floor the unique view of the Acropolis.
After our visit to the Museum you will have the chance to visit the traditional market of Plaka where you can find traditional products and have lunch in one of the picturesque taverns. After lunch, the tour will continue with a city tour and our first destination is the Temple of Olympian Zeus, southeast of the Acropolis.
On our way to the Temple of Zeus we will pass by the Hadrian's Arch, located in Amalias Avenue which has a height of eighteen meters. Next we visit the Panathenaic Stadium and then head to the Tomb of the Unknown Soldier where you can take photos. Our tour will continue with our visit to the National Garden and to the architectural magnificent buildings of the Athens Academy, University and National Library.
*The price does not include the entrance fees of the archaelogical
Supported Vehicles:
Standard Sedan
Luxury Sedan
Executive Sedan
SUV
Luxury Minivan
Standard Minivan
Luxury Minibus
Coach Bus